We serve: Clinton, Roy, West Haven, Layton, Kaysville, Syracuse, West Point, Sunset, Clearfield, Riverdale, Ogden

We serve small and large homes, apartment complexes, HOA Communities, and Churches.
Lawn Care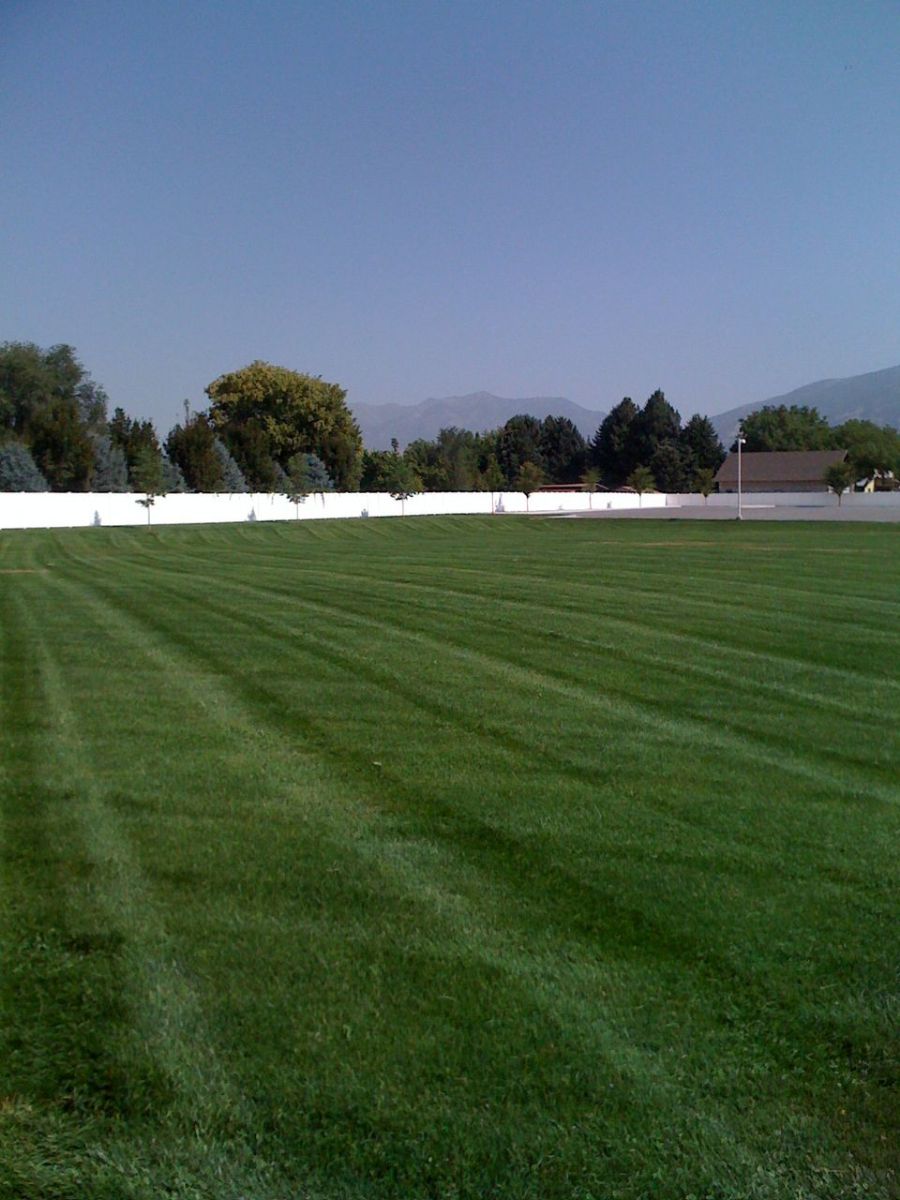 We welcome the opportunity to provide full maintenance service. However, if all you need is a company to mow the yard, we are happy to help.

Standard service includes mowing the entire yard, line trimming (weedeating) around all trees, posts, fencing, etc., edging all sidewalks, patios and driveways with a blade edger and clean up of all clippings. We always bag clippings unless we are requested to mulch.
Seasonal Cleanup
We offer Spring and Fall Clean-Up to help spruce up your yard throughout the Fall and Winter and in preparation for new growth in the Spring. Removing leaves, limbs, debris and dethatching will give you a healthy, safe and beautiful lawn year-round.
Turf Fertilization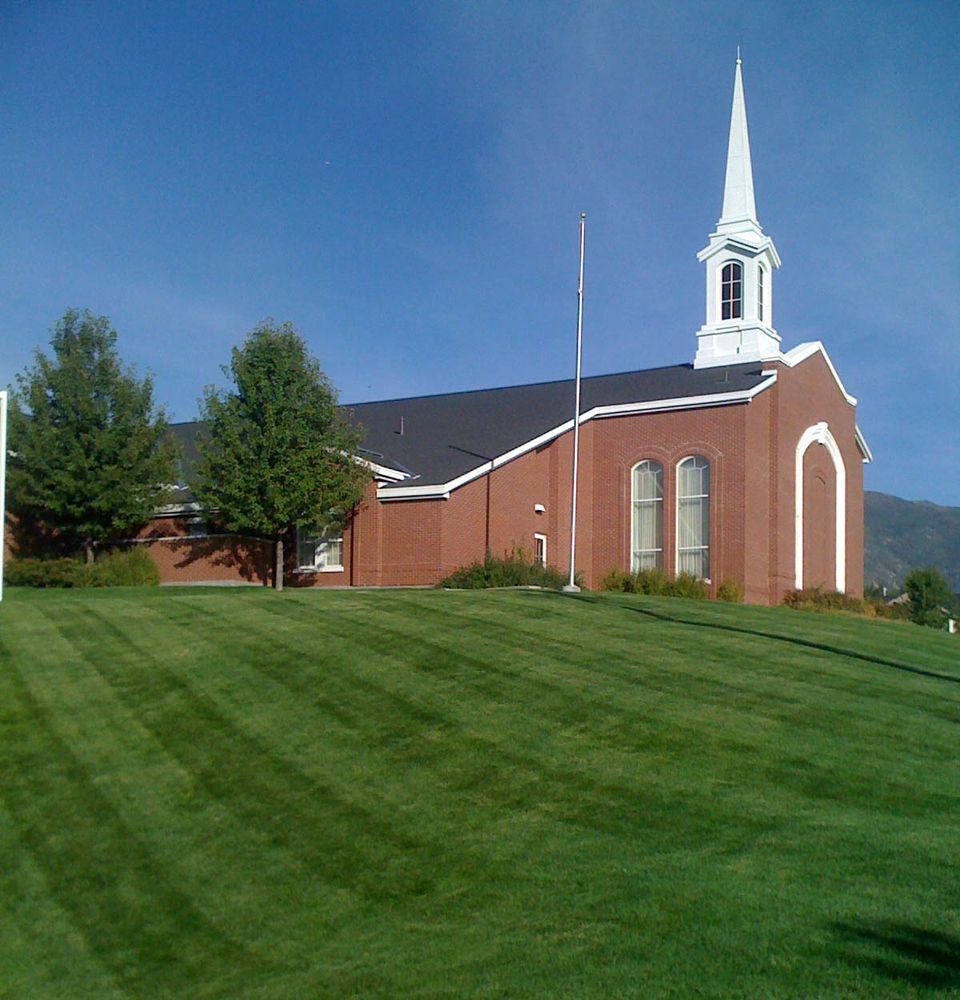 The major goal of turf fertilization is to produce attractive turf that is healthy, and able to withstand the rigors of its intended use. Fertilization is one of the most basic and important components of a turf management program.
Turf fertilization contributes greatly to lawn color, density, uniformity, and growth. Properly fertilized grass can compete with weeds and is able recover from damage caused by environmental stresses faster than improperly fertilized lawns.
Irrigation Service
We offer full-service irrigation to provide a practical, economical and effective irrigation solution for your yard and landscape. Our irrigation specialists are trained in the latest irrigation technologies. We have the expertise to design, troubleshoot, repair and effectively maintain any type of system.
Hedge and Shrub Trimming
Mowing the yard is only half the challenge. Bushes that are not consistently maintained hurt the appearance of even the best-kept property. We will leave your bushes looking beautiful and designed just how you like.
Lawn Aeration
Let us improve the health of your lawn by aerating your soil. Lawn aeration, or core aeration, helps by pulling up plugs of soil and then allowing air, water, and nutrients to reach the roots of your grass. Lawn aeration will help strengthen the roots and allow them to grow deeper. Strong roots in grass will help make it look very green and more beautiful.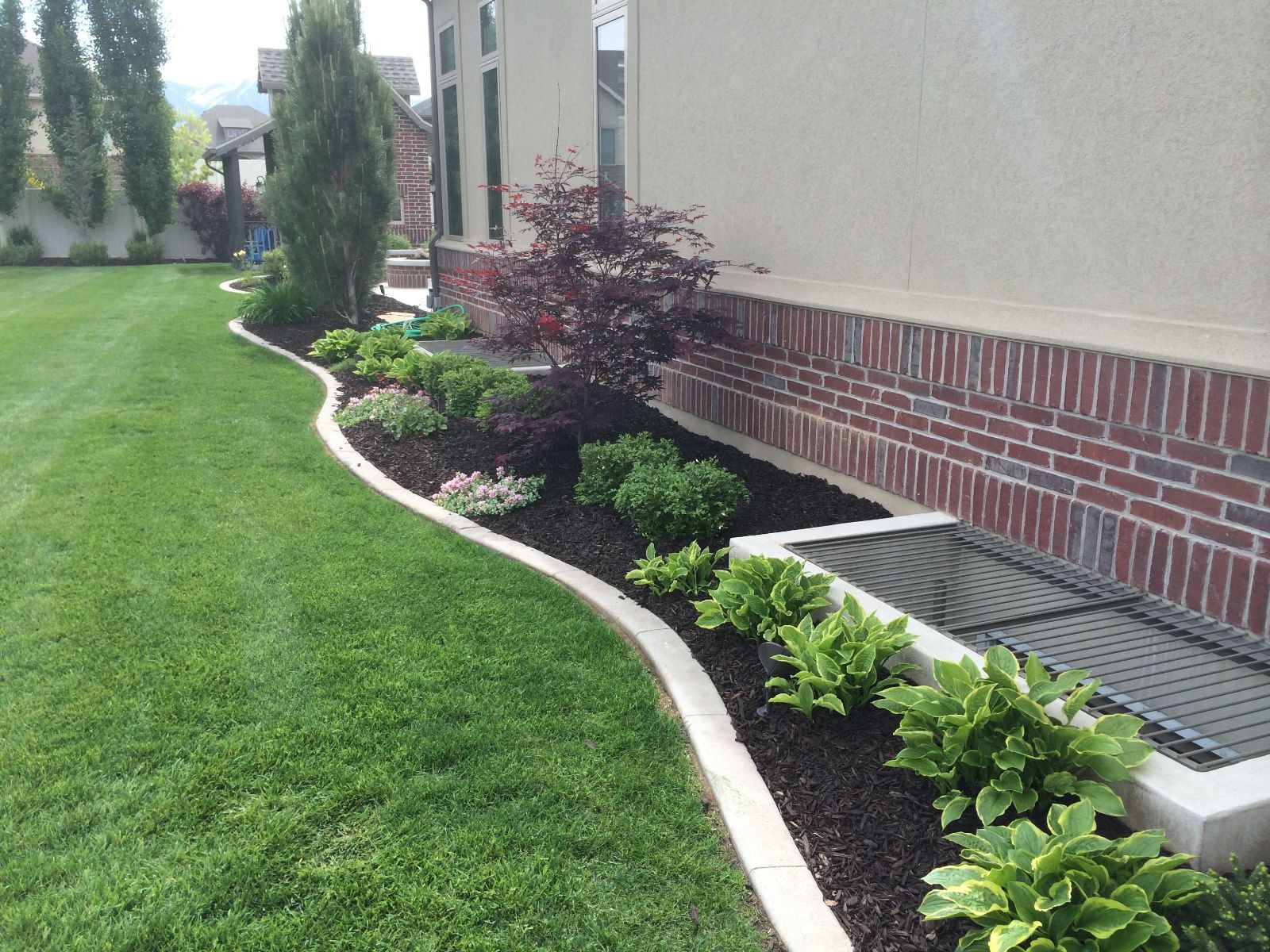 Mulch is a protective cover placed over the soil to retain moisture, reduce erosion, provide nutrients, and suppress weed growth and seed germination. Using them in gardens and landscaping mimics the leaf cover that is found on forest floors. Mulching also provides a beautiful contrasting curb appeal. We are happy to provide all of your mulching needs. You just can't go wrong with proper mulching.
Flower Installation
Add seasonal color and inspiration to your garden or landscape setting. Summer annuals can add a vibrant display to perennial borders and terrace containers. Using our horticultural expertise, we will work with you to select the perfect palette of container and border plantings that fit your personality and home style for every season.
Many gardens are designed with seasonal plantings in mind. We strive to compliment the existing landscape with fresh perennials and annuals that will flourish with little care and abundant seasonal enjoyment.
Sod Installation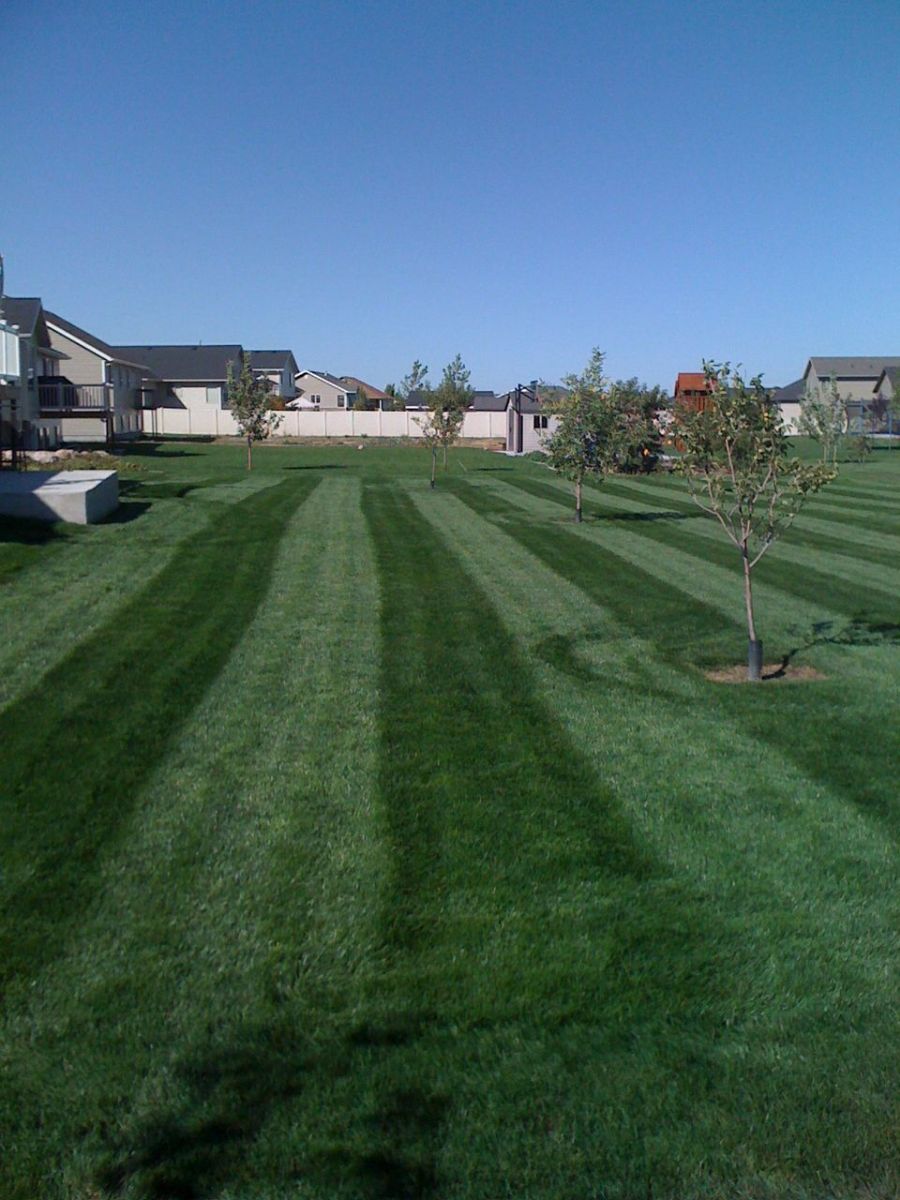 According to Money Magazine, a professional looking lawn can return up to 200% of the original investment when you sell your property.

Let us professionally install that lush, green lawn you've always wanted. If your lawn is in bad shape, new turf will have your lawn looking great. We will provide a new lawn to your specifications and professionally install it with minimal inconvenience to you.
Drainage Systems
Drainage systems are an important part of keeping your home and property safe from the damaging effects of water. Without a sufficient drainage system, drainage problems can cause damage to your home's foundation, your lawn, and your landscaping. With a complete drainage system designed by our experts, you can eliminate any water problems and address any drainage issues around your property.
Christmas Light Installation
Tuxedo Yard Care is now offering Christmas light Installation, Takedown, and Storage!! We are taking reservations now to get your Christmas lights taken care of for you!! We will begin installations on October 19th. If you are interested please call us now for pricing. We have some amazing LED products for you to choose from!!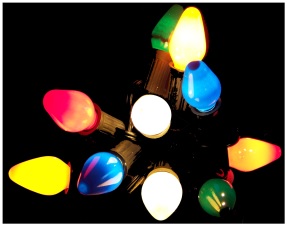 Concerned we do not offer the service you seek? Call us; we are happy to recommend service providers that maintain the same standards we do.
Do you need property maintenance for a commercial property? Tuxedo Yard Care can establish a budget and remain within it. All costs are known. There are no hidden or indirect charges. Our safety practices, training procedures and comprehensive insurance, nearly eliminating your exposure to liability as a result of careless or abusive use of equipment or chemicals.
Tuxedo Yard Care strives to be a one-stop 'Outdoor Service Provider'. We provide all types of service from lawn care to Christmas lighting. If your outdoor services are not currently managed by one service provider let us show you the return on investment (ROI) earned by switching to Tuxedo Yard Care. We solely focus on grounds maintenance so you can focus on your business.
Property managers love us because we make their job easy.
Call today to see if Tuxedo Yard Care is the right service provider for you! 801-540-4713